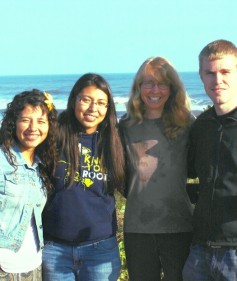 Coming to Mexico was a dream come true and an answer to prayer!
It seemed like the funds were not coming at all and time kept passing. It had been two years since I had come with Tammey and the AFCOE group in 2011. I was so thankful in returning and it was a really great time! The first night we got there was a Youth Revival for the church. Valerie, Carsten, and I shared our personal testimonies. So many of the youth came up to me personally and told me how they were so blessed by my personal testimony and how it helped them in their walk with God. One girl said, "This is the best youth event I ever been to" I was so thrilled to hear good responses from the youth and adults as well.
The following day was Sabbath and we had planned for outreah that day...
Read More